Eagle eye Aimee (SHOUT OUT) found this in the bargain bin (the bargain bin, really?) at Borders…
$4.99?!?  I will make you mine book, I WILL make you mine…
About the book:
Our love affair with bacon is passionate and enduring.

Even its smell can transport us back to comforting times, and it has a taste like no other. Bacon evokes memories of caramel, wood fires, and mouth-watering home-cooked meals. Oh, those delectably succulent, salty, crunchy morsels!

Almost every dish can be made better with bacon. Not only does it flatter savories, it's an admirable complement to sweets as well. Seduced by Bacon offers sensuous dishes for breakfast, lunch, dinner, dessert, and any time in between. Entice your guests with Pecan Waffles smothered in a Caramel-Bacon Sauce, arouse all your senses with an Open-Faced Cheddar & Turkey Bacon Sandwich with Beer-Glazed Onions, and finally, bewitch your taste buds with a French Apple Tart with Cheddar Cheese Crust & Sweet Brittle Topping.

Every cook and connoisseur–in fact, anyone who eats–will savor the delectable recipes, tantalizing photographs, and fascinating bits of "baconry" in this fresh and innovative cookbook.
July 18, 2009 No Comments
Okay kids, as promised yesterday, here's that spectacular WTF video for your weekend enjoyment:
I give you – "Enter the Bacon!" aka the "Salami Fighting Association"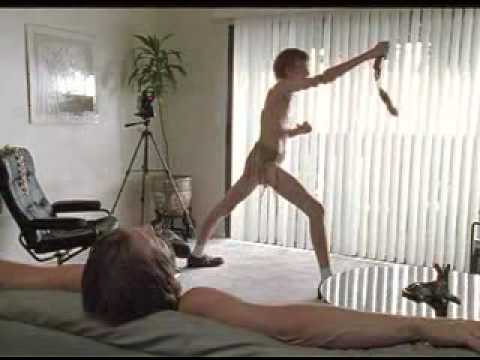 from the site Homework4Dummies.com:
The legend goes, that these 2 guys were on government assistance, and were tired of getting so much bacon and salami. This genius video was birthed out of their anger and idiocy.
Now, try to get this image out of your head and enjoy your weekend!
July 18, 2009 No Comments