Need I say more?
I thought I'd share this video with you to get you prepared for tonight.  I saw this over on "Topless Robot" two weeks ago and have been sitting on it just for today.
Someone when through all five season and put together this film showing the fateful plane crash and those events immediately leading up to it in chronological order.  It was a mind trip watching it and actually sparked a brief moment of clarity.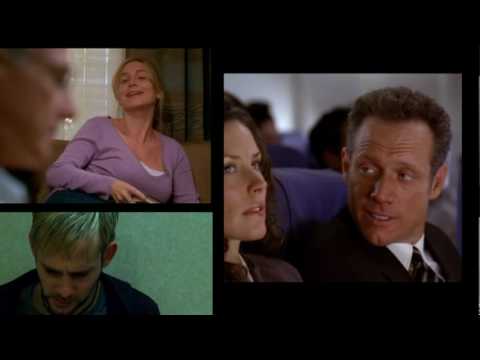 Can't wait, can't wait….
February 2, 2010 No Comments
Here you go, back on our regularly scheduled day, your bacon specials at Michigan grocery store chains for the week of 2/1 – 2/7/10.
Moving forward, since they all share specials each week, I will be consolidating Felpausch, D&W, Glen's Market & VG's into one "Spartan Stores" listing.  Links to each of the individual stores can still be found at the bottom of the post.
Kroger- Kroger Sliced Bacon, Select Varieties, 12- 16 oz. (2 for $5 w/ card)
Meijer- Oscar Mayer Bacon, Select Varieties – Includes Center Cut, 12- 16 oz. ($2.89)
Busch's - Smithfield Sliced Bacon, Select Varieties, 16 oz. ($2.69)
Hiller's - Oscar Mayer Sliced Bacon, Select Varieties 12 – 16 oz. ($2.99)
Hollywood - Thick Cut Platter Bacon from the meat counter ($2.69 / lb.)
Spartan Stores* - Smithfield Sliced Bacon, Select Varieties, 16 oz. (2 for $5)
SuperValu Foods- Patrick Cudahy Sliced Bacon, Select Varieties, 14-16 oz. ($2.99)
Target - No Advertised Specials this Week
Please note, every store with in a chain is different and may not feature the same specials. When in doubt, check your individual store.
Go get some!
* Spartan Stores include: Felpausch, D&W Fresh Market, Glen's Market and VG's.
February 2, 2010 No Comments
It's almost like I planned it…but I didn't…fate just has a way of stepin' in every once and awhile.
About a week ago I shared with you the review from the "Detroit Free Press" for the Grange Kitchen & Bar in Ann Arbor.  Well I went snoopin' around their web site this weekend and what should I find under the "Happenings" tab but this:
Tamworth Pig Dinner

Our friends at Back Forty Acres are raising a Tamworth Pig for us. Known as the "bacon breed", the Tamworth produces lean and fine-grained meat and bacon that is prized by chefs around the globe. The Tamworth are listed on the American Livestock Breeds Conservancy Priority List as "threatened." This represents fewer than 1,000 annual registrations in the United States and estimated fewer than 5,000 global population. Through actively raising and consuming these threatened breeds, we help protect them. The Tamworth has survived in part because of the efforts of farms like Back Forty Acres. Join us as we enjoy this delicious treat. Chef Brandon will craft a 5 course menu showcasing the delicious Tamworth.
That sound like the perfect event for The Daily Bacon's first ever "MEAT-UP" (get it, meet/meat??  I crack myself up!)
This special dinner is being held on Thursday, February 25 at 7:00 pm and costs $65 per person.  The Daily Bacon has booked a reservation for eight people.  So my question to you, my 10′s of readers, is who wants to come and have a wonderful meal with me?
If you would like to attend, please email me to RSVP.  I would ask that payment be made in advance if only to secure your place and not leave me with having to pay for unused seats (cause I can't afford that).
It should be a great night! 
Who's hungry?
For more information about Grange – click here.
For more information about Back Forty Acres Pork – click here.
February 2, 2010 3 Comments