Um…Yuck…but Still Kinda Cool…
I have been pretty good lately avoiding the burger chains around work (we have Wendy's, McDonald's and BK surrounding my office).  After watching this, looks like I'll be having a salad for lunch…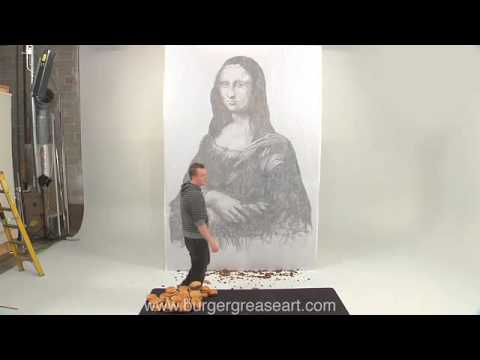 I mean really???  REALLY???
Things like this fascinate me.  First, there is just the whole disgusting grease thing.  It is pretty gross.  Second though is the fact that this guys was sitting around (probably drinkin') and had the idea to not only see how much grease was in the burgers, but then to paint with them, but not just paint but do it on a giant canvas and recreate the "Mona Lisa". 
Better Half and I have a phrase for when we see something like this (or really bad advertising) and that's "Fly on the Wall".  Oh to be a fly on the wall and hear the conversations that went into developing this idea and then taking it to conclusion.  So in future posts, when you see "Fly on the Wall" you'll know what I mean…
Make it a great day!
Originally posted 2009-04-16 09:03:29.