Category —
Fun
Yup, that's about right!
via Rage Comics
Originally posted 2011-09-06 20:27:09.
Do you like bacon?  Of course you do!
Do you like eggs?  I don't, but you might.
Do you like sushi?  Or at least the concept of a bunch of goodness in a roll of rice and seaweed?
Do you feel adventurous?
Do you just wish I'd get to the point?
It's bacon and egg "sushi" people!
Remarkably this post was originally written in Oct. 2009.  How the hell did I miss this?
Click on over to tastyniblets.com for more photos and the blow by blow on how these (and other rolls) were made.
Originally posted 2010-08-18 08:30:59.
Courtesy of speciality underwear maker Ginch Gonch, I present their new "bacon" line of drawers…
They currently have three different designs – "Sizzle Stick" (shown above), "Crispy Critters" and "Stripperz". 
So ladies, looking for something "tasty" for your man…then head on over and check them out.
Hey guys…they (and I) didn't forget about you…
KA-POW!
Thx to my sister in bacon over at Skulls and Bacon for the heads up.
Originally posted 2010-05-02 20:53:40.
What more needs to be said?
Originally posted 2012-07-12 20:53:10.
What's cookin' in Lil' Baird's kitchen??
Bacon & Eggs (when you add a little water, images appear that makes the food look like it was cooked).  No daddy did not set this up, it was all my baby!
Have a great day everyone.
Originally posted 2010-01-06 09:30:34.
It's the fabled Unicon, or is that Bacicorn?  You say potato, I say potatoe…
via tumbler
Originally posted 2012-03-27 18:00:58.
It was a Lil' Baird takeover last weekend as we had a trip to Disney On Ice followed by dinner at Rainforest Cafe.  Unbeknownst to daddy, Saturday evenings at 6:30 are not the best time to get a quick table in the forest.  So with over a hour to kill before we could be seated, we headed out to walk the mall.
Quick stop at the toy store, first thing I see…
Yeah, that's right…it's a Play-Doh breakfast play set.  And what is that circled? Why some youngster is makin' bacon!
I think Santa was providing me a sign.  It may not be an item on Lil's Christmas list, but I have a sneaky feelin' there still may be one under the tree come the 25th.
Originally posted 2012-10-10 20:38:16.
From the maker of the iPod Shuffle Bacon Case and the iPhone Bacon Case comes…
The Bacon Bottle-Sleeve!!!  You say WHY?  I say, WHY NOT!
$35.00 on Etsy.
Originally posted 2009-07-21 16:57:25.
Forgive the video quality…just enjoy the spot!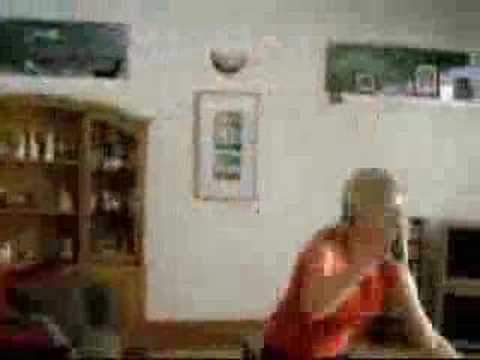 Have a great weekend everyone!
Originally posted 2009-07-11 08:30:07.
Ron Swanson, so wise…
The More you Know indeed!
Originally posted 2012-10-11 19:40:37.