Category —
Fun
Ladies and Gentlemen, friends of TDB…let's give it up for Andre Williams (Mr. Rhytm) and His New Group…
"We got a new dance they call a…Bacon Fat."
Got as big as #9 on the Billboard Chart in 1957.
Spec-freakin'-tacular!
Originally posted 2009-08-02 09:00:17.
It really is an amazing world out there…type a few words in the old google machine and KA-POW, look what you can find…
Is there a better plush toy to give your little one than a zombiefied slice of bacon? I think not my friends.
Zombie Bacon the brainchild of makinbacon out of Seattle, available over at Etsy.  Just $12.00 kids…that is a bargain for any type of undead pork product!
Originally posted 2009-10-28 09:30:13.
Told you…just go with it!
via Bacon is Yummly
Originally posted 2011-08-11 21:01:50.
Boy makes fun of sister for selling "smelly girly" candles.  Boy gets idea to make dude smelling candles.  Boy starts company called Man Cans featuring scents like leather baseball mitt, sawdust, New York pizza and…wait for it…BACON!
Now yes there have been bacon candles out there for awhile now, but principle alone dictates you go and buy one from him!
Not sold yet, well check out one of his first promotional videos…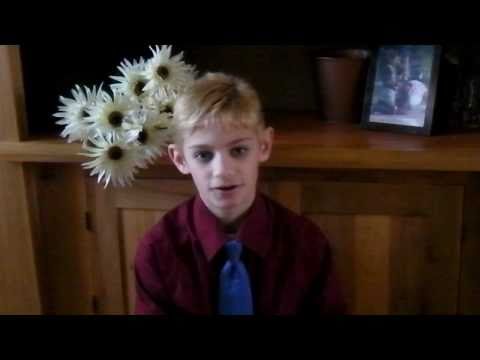 Now you're ready aren't you?  Then head over to man-cans.com and get your home smelling manly today!
Originally posted 2011-03-16 21:25:33.
It's been a while since I went trollin' on Etsy for fine, hand crafted, bacon related products.  So long that when I popped "bacon" in the search, I was overwhelmed with new goodness…upon this discovery I quickly assessed that this would become "Etsy Week".  It works out well thematically as well as "Maker Faire" is back into town this weekend at The Henry Ford.
So let's explore the creative world of handmade baconcraft!  We start with these scrumptious wonders:
Bacon cookies!!
These are great looking cookies.  Sure they may be a little expensive ($15 for 1/2 dozen), but they're big (7″ x 2″) and made with love ;-)  Alas, there is no real bacon in these tasty treats, but I am fairly confident you'd still get quite a smile out of the bacon lover in your family if you presented them with a box of these!
Pick up a box today!
Oh, they also make these:
Bacon – check, Star Wars – check, my new favorite bakery – quite possibly
Via Sullivan Bakehouse on Etsy
Originally posted 2012-07-23 19:58:27.
Sorry I went MIA this weekend.  We had a big event for work on Saturday and I was kinda busy.
Please consider this just a little taste of what is coming up for you this week my bacon lovin' friends.
via evil robot 6 on flickr.
Originally posted 2010-08-16 19:46:18.
There is no need to attempt to be witty with a headline when what you are talkin' about is quite simply AWESOME!! No need to bury the lead…
This incredible invention was the brain child of eye.heart.art over on Craftster.org. Hit the link for the recipe… [Read more →]
Originally posted 2010-12-23 20:27:14.
This put a giant smile on my face today. From "Adventure Time" and then looped…
I'm sorry about this last week, between work, a charity event, election night and date night (yeah, I had one of those too) I just wasn't able to sit down and craft posts. I'll do better this next week.
Hope you are all having a great weekend!
Originally posted 2012-08-12 14:17:07.
BOO! BWAHAHAHAHAHAHAHA!!!
It's like an enclosed bacone with a jack o'lantern face…
When I first saw this, my smile grew to be as big as his!
Two more days!!!
[Picture via Steven Humour]
Originally posted 2009-10-29 09:00:05.
have never been spoken.
This is an oldie, but a goodie…plus my sister sent it to me and she really wanted to make the blog.
Hope everyone had a great day!  If not, you got a few hours left, make the most out of them
Originally posted 2011-10-04 21:21:10.